Curved shopfront windows of the Victorian era, provided inspiration for this extension to a home in Stoke Newington. Curved glazing, and intricate metal framing details, allow as much light into the new space as possible.
Three strategically placed columns, and a clever cantilever arrangement form an open structure to the rear garden, whilst also supporting the retained closet wing above.
Screw piles were adopted to transfer load to a lower level to avoid loading an existing cantilever basement retaining wall, which are also a sustainable alternative to concrete strip foundations.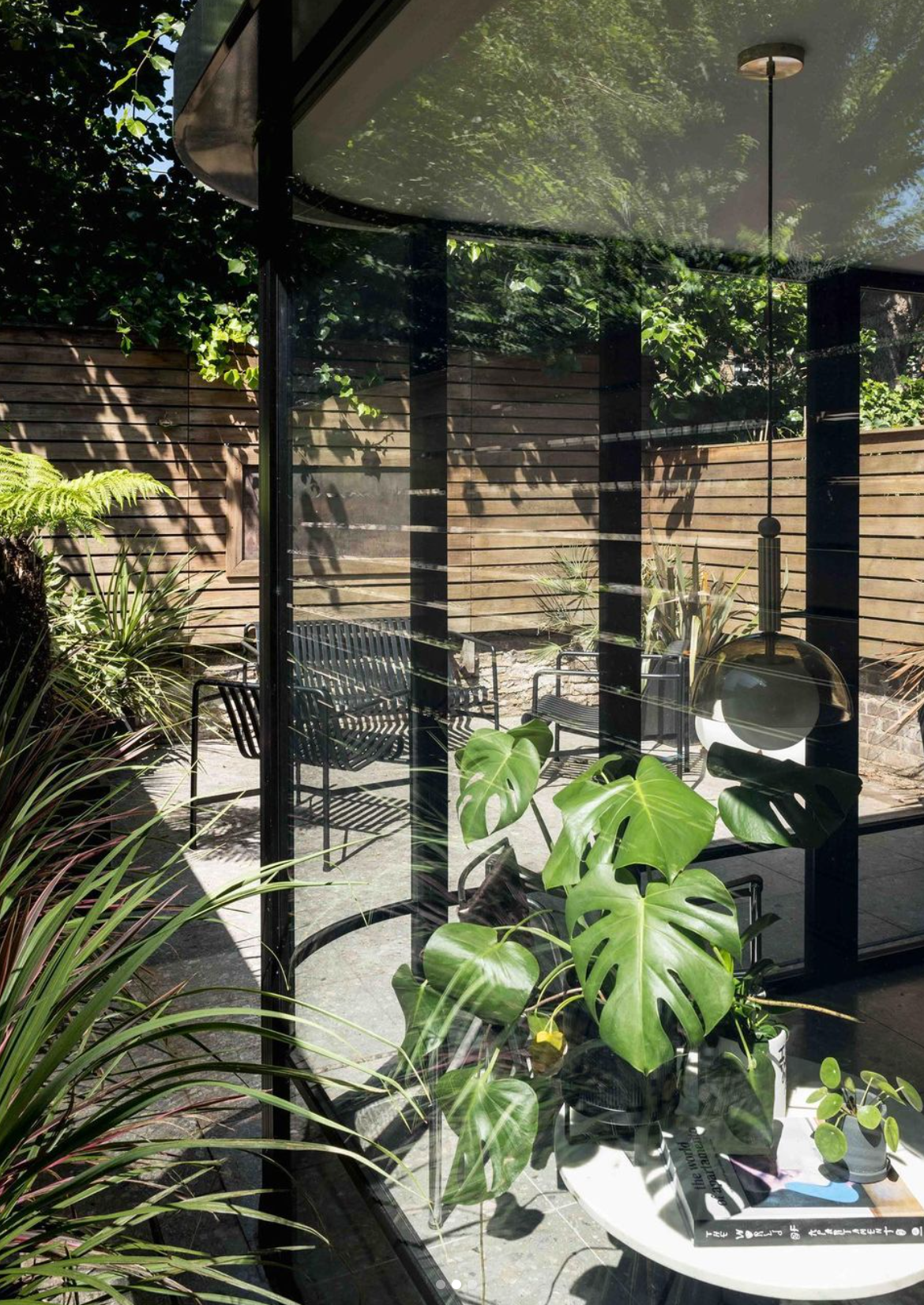 Architect: Bureau de Change 
Image credits: Gilbert McCarragher via Bureau de Change